Discover Mexico & Cuba
Booking Dates
06/18/2023 through 05/22/2024
Travel Dates
06/18/2023 through 05/25/2024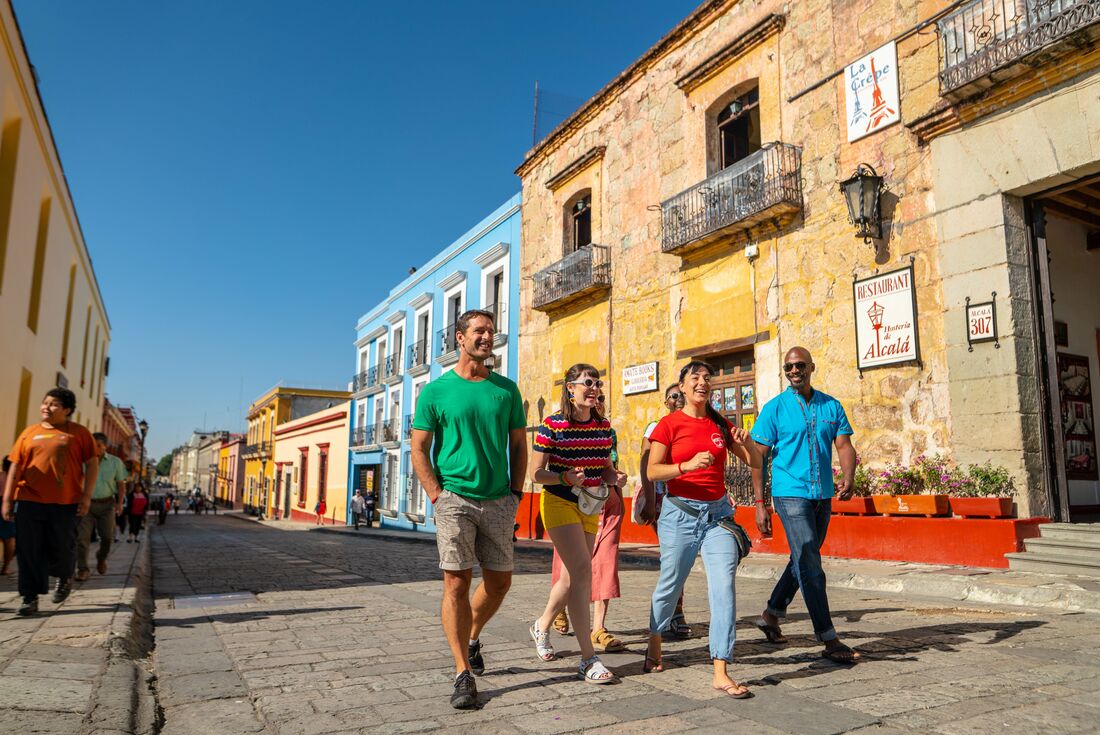 Discover Mexico & Cuba

From city to country to coast, this is the perfect taste of Mexico and Cuba. Arrive in the mad metropolis of Mexico City and meander your way through jungle and ruins to the relaxed beaches of the Yucatan Peninsula, unravelling the magnificent mystery of the ancient Maya civilisations along the way. Jump across to the charming streets of Havana, where old-time American automobiles, richly scented Cuban cigars and an eclectic tapestry of architectures evoke a colourful past. Between the small-village vibes of Vinales and the fascinating charm of Trinidad, discover Cienfuegos and its blend of Caribbean and Parisian flavours. With plenty of time to swim, snorkel, cycle and hike, this Lonely Planet Experience combines Central America's most colourful and exciting destinations.

Activities
Mexico City – Leader-led Taco Crawl
Mexico City – Leader-led orientation walk
Leader-led Informal Spanish Lesson
Puebla – Leader-led orientation walk
Puebla – Visit to La Pasita Bar
Tlahuac – Community Visit
Oaxaca – Leader-led orientation walk
San Cristobal de Las Casas – Leader-led Orientation Walk
Zinacatan Church – Visit
San Juan Chamula – Maya Church (entrance fee)
Agua Azul – Waterfall Visit
Palenque – Palenque Ruins (entrance fee)
Merida – Leader-led orientation walk
Chichen Itza – Archaeological site (entrance fee, no guide)
Playa del Carmen – Leader-led Orientation Walk
Complimentary Airport Arrival Transfer
Havana – Leader-led walking tour of Old Havana
Vinales – Leader-led orientation walk
Vinales – Half-day Valley tour on foot including Tobacco Farmhouse
Leader-led Informal Spanish Lesson
Bay of Pigs – Coastal swim stop
Trinidad – Leader-led orientation walk
Trinidad – Pottery workshop
Santa Clara – Che Guevara Mausoleum and Museum (entrance fee)
Santa Clara – Leader-led Orientation Walk
Havana – Night live music
Highlights
You've never seen true colour until you've been to a Mexican market. Practice your bargaining skills, snap some photos and pick up traditional handicrafts at the markets in Mexico City and Puebla.
Chichen Itza is one the New Seven Wonders of the World. It's not hard to see why – strolling around the ancient Maya ruins feels pretty wondrous.
Venture to the village of Vinales, where the small-town charms are many. Spend your time sipping rum in quaint bars with locals and exploring hidden caves in the mountains.
Pay your respects at the mausoleum of Che Guevara and receive a fascinating insight into the rise and fall of the charismatic and highly celebrated Cuban revolutionary.
See why Trinidad is a favourite for many Intrepid adventurers. Wander the cobblestone streets alongside cowboys and farmers and clock the best-preserved colonial buildings in Cuba.
| Day | Description | View All |
| --- | --- | --- |
| Day 1 | Mexico City | Details |
| Day 2 | Mexico City | Details |
| Day 3 | Puebla | Details |
| Day 4 | Puebla | Details |
| Day 5 | Oaxaca | Details |
| Day 6 | Oaxaca | Details |
| Day 7 | Oaxaca / Overnight Bus | Details |
| Day 8 | San Cristobal de las Casas | Details |
| Day 9 | San Cristobal de las Casas | Details |
| Day 10 | Palenque | Details |
| Day 11 | Palenque Ruins / Merida | Details |
| Day 12 | Merida | Details |
| Day 13 | Merida | Details |
| Day 14 | Chichen Itza / Playa del Carmen | Details |
| Day 15 | Havana | Details |
| Day 16 | Vinales | Details |
| Day 17 | Vinales | Details |
| Day 18 | Bay of Pigs / Trinidad | Details |
| Day 19 | Trinidad | Details |
| Day 20 | Santa Clara | Details |
| Day 21 | Havana | Details |
| Day 22 | Havana | Details |