The thought of India evokes many images to travelers, but none more iconic than the majestic Taj Mahal. Although this wonder of the world is a relevant and magnificent site on the tourism circuit, consider adding a dash of adventure to your Indian experience. India's diverse landscape and climate make it an exciting destination for adventure activities, including trekking, rafting, scuba diving, camel expeditions, and skiing. Additionally, India remains one of the most affordable destinations in the world, allowing travelers of all budgets to explore the panorama of this ancient civilization. Here are just some of the possible adventure activities throughout the country.
Trekking
The Himalayas provide trekking itineraries from beginner to expert and offer commanding views of Mt. Everest in Nepal, Mt. Kanchenjunga in Sikkim, and Mt. Chomolhari in Bhutan. Trekking options include the Markha Valley in Leh, Gangotri Glacier in Uttarakhand, and Singalila Ridge in the Darjeeling Hills. The Nilgiri Hills in Tamil Nadu is also a favored area. The lush, green mountains offer intermediate trails and allow travelers to interact with various indigenous groups.  
Rafting and Kayaking
From September – April, the Himalayan Rivers offer world-class rafting and kayaking. The Alaknanda River, on which Sir Edmund Hillary undertook his Ocean to Sky jet boat expedition, emanates high in the Himalayas and has a pristine rafting stretch through several gorges. The Ganges is considered a holy river by Hindus and worshipped as a Goddess. Travelers will observe numerous devotees bathing and praying in the river during an expedition.
Camel Expedition
The Thar Desert in Rajasthan is the perfect backdrop for India's ancient forts and palaces.  Travelers can explore the colorful and vibrant cities on camels (or horseback) in this princely state where traditions remain. At night, camp under the desert sky or stay in havelis, private mansions converted to hotels.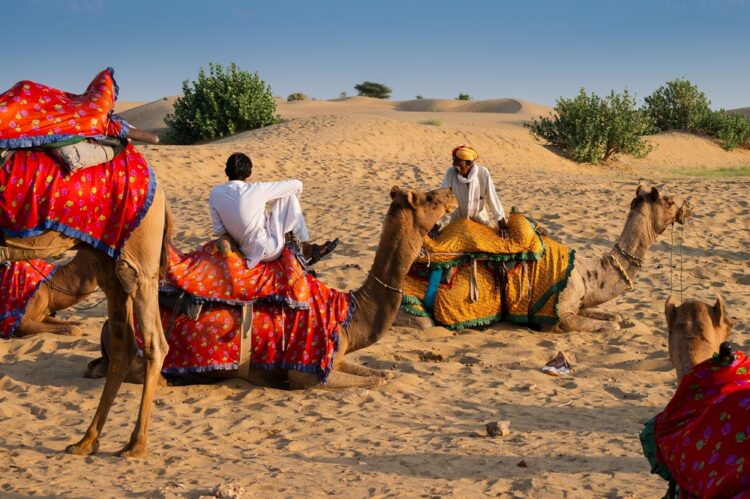 Mountain Climbing
The states of Himachal Pradesh, Sikkim, and Uttarakhand provide spectacular climbing opportunities. (If traveling to Sikkim, a special permit is required.) Manali's Institute of Mountaineering and Allied Sports offers skill courses from May – October, and rock climbing is available nearby. Mountaineering expeditions must register with and be approved by the Indian Mountaineering Foundation in Delhi, though this is usually facilitated by the tour company.
Skiing
From January – March, downhill skiing is offered at selected resorts in Uttarakhand and Himachal Pradesh. Heli-skiing is available in Manali in the Kullu Valley. Gulmarg is considered a skier's paradise, but its location in the politically unstable region of Jammu and Kashmir has resulted in unexpected closures.
Safari
India has 84 national parks, 447 wildlife sanctuaries, and 12 national biosphere reserves. Many travelers hope for an opportunity to view the Royal Bengal Tiger, an icon of India. Ranthambore National Park in Rajasthan is one of the most famed wildlife reserves in the world. Other popular options include Periyar Wildlife Sanctuary in Kerala, Kaziranga National Park in Assam, the Sunderbans in West Bengal, and Corbett National Park in Uttar Pradesh.
For something more unconventional, consider a Himalayan Jeep Safari in Leh. In between elevated passes and gorges, visitors can traverse the legendary Moore plains and the surrealistic steppes of Sarchu. Travelers can also drive over Khardung La, the highest motorable road pass in the world.  
Beaches
India has over 4,100 miles of beaches, resulting in endless coastal activities for travelers of all ages. Radhnagar Beach, on Havelock Island in Andaman, is often considered one of the world's most beautiful beaches. Many also enjoy the coastline of Kerala, where nearby backwater canals and overnight houseboats present an authentic Indian experience. Settled by Portuguese merchants, Goa provides a unique cultural integration of Indian and European heritage. Its beaches offer an array of water sports, including wind surfing and snorkeling.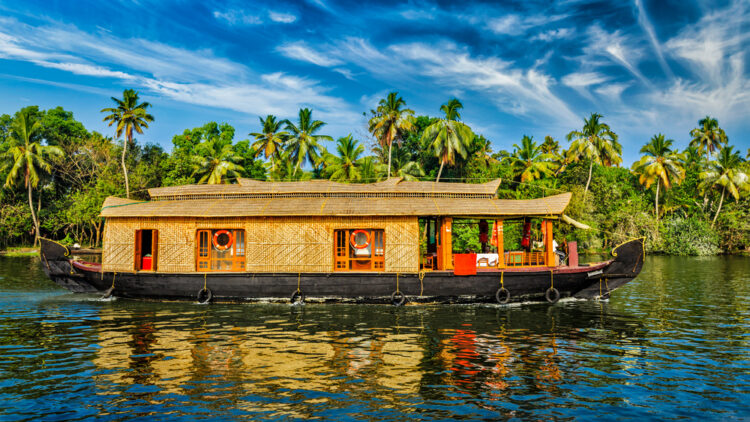 Spelunking
The Meghalaya caves and caverns, in north-eastern India, have earned international acclaim. To date, over 1050 caves have been discovered and most of them remain unexplored. Siju Dobkhakol, located on the Simsang River, is the third longest cave in India with spectacular river passages.
Scuba Diving
The Lakshadweep Islands, located in the Arabian Sea, consist of three coral reefs, twelve coral atolls, and numerous islets. Foreigners may only visit two islands, Bangaram and Kadmatt, though both have well-organized scuba diving programs. The Andaman and Nicobar Islands, in the Bay of Bengal, also have traditional dive sites. Divers can take an overnight boat to Barren Island, India's only active volcano. No landing permits are issued and underwater black sand reefs house manta rays, sharks, and turtles. For those interested, Goa offers wreck diving and a PADI approved diving course.